Disablities & Mental Health Issues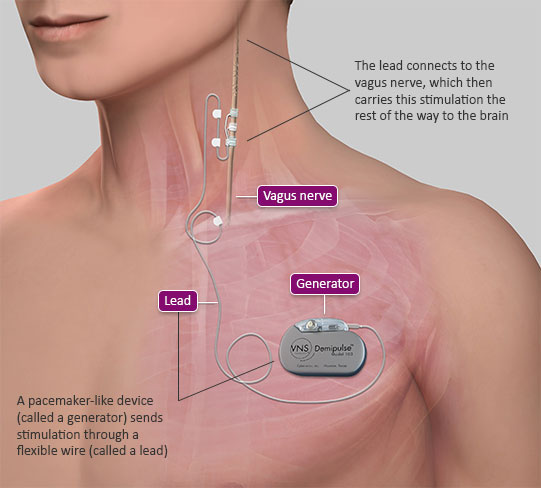 Someone recently asked me all about The Vagus Nerve Stimulation, well I got the answer for you right here.
Vagus nerve stimulation therapy is a treatment for epilepsy that involves astimulator (or'pulse generator') which is connected, inside the body, to theleft vagus nerve in the neck. The stimulator sends regular, mild electrical stimulations through this nerve to help calm down the irregular electrical brain activity that leads to seizures.
There are several ways to treat epilepsy. How well each treatment works varies from one person to another. Vagus nerve stimulation therapy is a form of treatment for people with epilepsy whose seizures are not controlled with medication.
What are the vagus nerves?
The vagus nerves are a pair of nerves that start in the brain and run through the body. They carry messages between the brain and the body.
What is VNS therapy and how does it work?
Vagus nerve…
View original post 1,018 more words