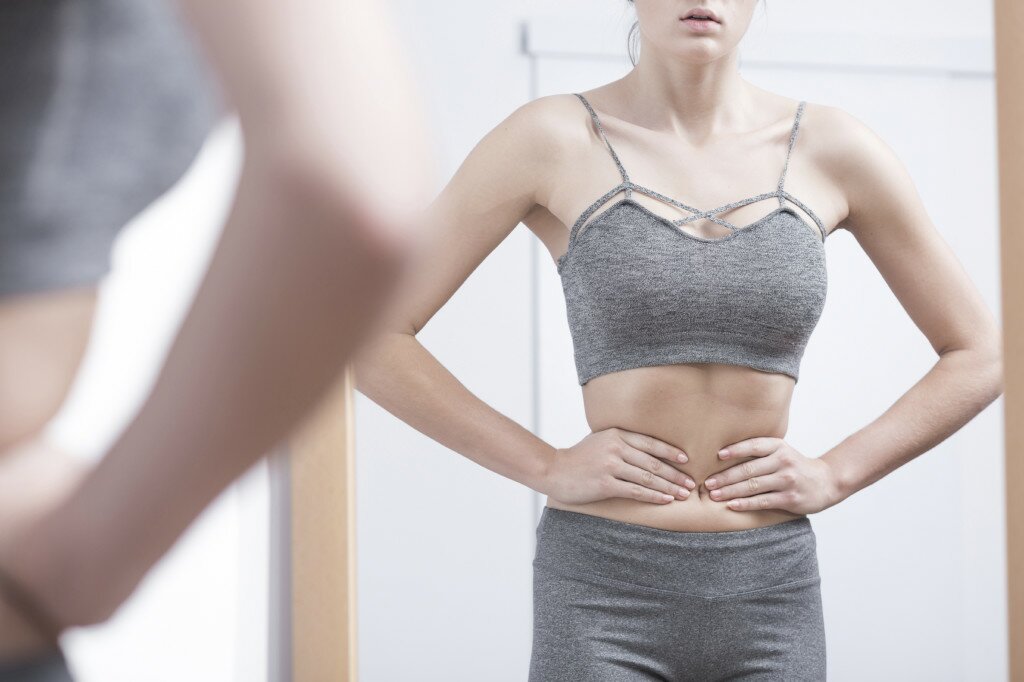 Laxative Abuse
Laxatives are available in several forms, functioning in a manner depending on the needs of each user. For example, bulk-forming laxatives work like fiber, and increase "the bulk of the stool." Osmotic laxatives increase water that go out of the bowels to soften the stool; stimulant laxatives increase the speed of movement in the bowels. Some of these are available in powder form and can be mixed into liquids.
Lastly, stool softeners reduce the texture of stools by decreasing the surface tension. Some forms of laxatives can take a day or 2 to work; therefore, if someone is seeking instant relief, they may have to try another form, or some may double their dosage. Though laxative abuse is relatively small in past years, it can become a problem, with short and long-term side effects.
Laxative Side Effects
Despite its intended use, people have used laxatives to achieve their ideal body weight. Since laxatives encourage regular bowel movements, they can decrease bloating and assist in weight loss. Side effects are mild, but uncomfortable, including:
Flatulence
Bloating
Dehydration
Feeling sick
Dark urine
Taking laxatives according to the recommended doses is usually harmless. However, when taken over time, laxatives have potential for abuse as well as harmful side effects.
Laxative Myths
Laxative abuse occurs when someone wants to use laxatives to lose weight. Studies revealed laxatives do not assist in weight loss. Laxatives do help with shedding water weight, hence their popularity in weight detox regimens.
No studies have confirmed the connection between laxative use and weight loss. However, other studies confirm weight loss that does occur is temporary. Water weight, or bloating differs from losing fat in the body. Because of how laxatives work by "keeping water in the gut around the stool," the loss of water weight causes a temporary reduction of the appearance of belly fat or bloating.
A study noted "56.3% of people with eating disorders used laxatives."
Laxative Abuse And Eating Disorders
Laxative misuse is often associated with people who suffer from the eating disorders anorexia nervosa or bulimia nervosa. Additionally, it is most commonly associated with teenagers and some obese populations. Sadly, statistics concerning laxative use were revealing of the myths surrounding their use.
A study noted "56.3% of people with eating disorders used laxatives." Additionally, "71.6% of people suffering with purging anorexia abused laxatives." Furthermore, these findings reveal laxative use is not just for vanity, but can be addictive to support feelings of shame, depression, body dysmorphia, the need to fix in, or anxiety.
These statistics noted women between 14 to 19 endured eating disorders. Often times, there is a connection between traumas like Post-Traumatic Stress Disorder and eating disorders like bulimia; hence the laxative dependence. While the laxative itself may not be as addictive as other substances, the desire to feel empty via abusing a chemical can be a motivating factor.
Effects of Laxative Abuse
When someone uses laxatives on a continued basis, he or she reduces vital minerals in the body like magnesium, sodium, potassium, and phosphates, which allow muscles to work correctly. As a result, our most important organs may not function in the best form for our bodies. Long-term laxative use can wreak havoc on the bowels, the digestion, and cause dehydration.
Since laxative use is intended to reduce bloating and lose weight, many of the effects of laxative abuse will be physical, although they will vary. Some of the signs of laxative abuse include but are not limited to:
Vomiting
Blurred vision
Fainting
Dehydration
Skin rashes
Depression
Gas
Bloating
Heart attack
Muscle spasms
Urinary Tract Infections (UTI)
Diarrhea
Intestinal paralysis
Increased risk of colon cancer
Not only do these symptoms cause physical injury and physical dysfunction, the added pressure to be thin, and concerned family members can complicate matters even more. Lastly, if someone is not feeling physically well, he or she won't be their healthiest self, and may withdraw from feelings of depression. Once depression occurs, he or she may self-medicate in unhealthy ways.
Long-Term Effects of Laxative Abuse
In addition to health problems, depression, a lack of self-confidence and digestion problems, there are more long-term health risks associated with laxative abuse. Many of these are irreversible and severely damaging. Some of these include:
Kidney failure
Gastrointestinal damage
Liver damage
Bowel nerve damage
Bowel nerve damage can cause the intestinal tract to function poorly, hence someone continually using laxatives to assist in bowel movements.
Get Help Today
Stopping a laxative use disorder can be difficult to do at home or alone. If you are struggling to stop abusing laxatives, and have experienced a traumatic experience, you may need a hands-on approach to treatment. Contact a treatment provider and discover how having support and one-on-one counseling can target deep-seated trauma. Lastly, nutritional plans are available to help restore a healthy weight for patients. Don't delay; you owe it to yourself to find the best treatment available.