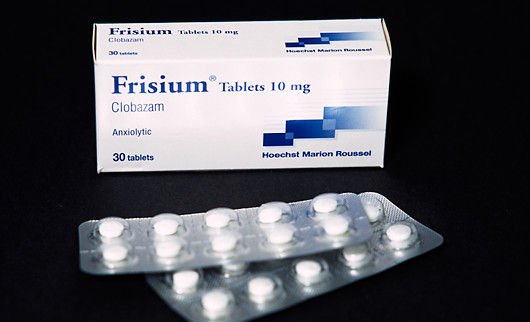 Generic name: Clobazam
Available as: Clobazam, Frisium, Perizam, Tapclob, Zacco.
Anti-epileptic drugs (AEDs) are the main form of treatment for people with epilepsy. And up to 70% (7 in 10) people with epilepsy could have their seizures completely controlled with AEDs. There are around 25 AEDs used to treat seizures, and different AEDs work for different seizures.
Please note:
This information is a guide only. For information on doses and side effects click on the generic name above and this will take you to the electronic Medicines Compendium (eMC) where you can view the patient information leaflet (PIL).

A first line AED is an AED that is tried first. Some AEDs added to a first line AED are called second line AEDs.

AEDs are not split into first and second line for treating children age 12 and under.

Treatment of neonatal seizures (from birth to 28 days of age) is not covered.

'Effective' means the seizures it works for. 'Monotherapy' means the AED is taken on its own. 'Add-on therapy' means the AED is taken alongside other AEDs. 'Tolerance' means that a drug becomes less effective the longer you take it.